How a Borderline Relationship Evolves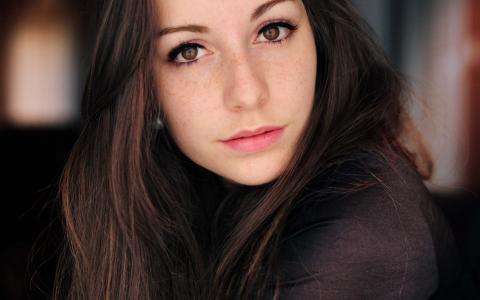 Unstable relationships (as in instability) are a characteristic of Borderline Personality Disorder.

What does an unstable relationship actually look and feel like?

---
Unstable relationships are a characteristic of Borderline Personality Disorder -- but what does an unstable relationship actually look like? This article describes a common and very confusing failure pattern that evolves over time.
---
A common and very confusing failure pattern of relationship instability is described in this article. A relationship can present with this characteristic failure pattern over time. This pattern may take months or even years to evolve. The phases are typically not completely successive -- there are typically cycles of forward and backward movement between phases.
Love - the Vulnerable Seducer Phase
At first, a Borderline female (or male) may appear sweet, shy, vulnerable and "ambivalently in need of being rescued"; looking for her Knight in Shining Armor. In the beginning, you will feel a rapidly accelerating sense of compassion because she portrays herself as the "victim of love" and you are saving her. But listen closely to how she sees herself as a victim. As her emotions advance upon you, you will hear how no one understands her - except you. Other people have been "insensitive." She has been betrayed, just when she starts trusting people. But there is something "special" about you, because "you really seem to know her".
It is this intense way she has of bearing down on you emotionally that can feel very seductive. You will feel elevated, adored, idealized - almost worshipped, maybe even to the level of being uncomfortable -- and you will feel that way quickly. It may seem like a great deal has happened between the two of you in a short period of time as the conversation is intense, and her attention, and her eyes are always so deeply focused on you. Here is a woman who may look like a dream come true. She not only seems to make you the center of her attention, but she even craves listening to your opinions, thoughts and ideas. It will seem like you have really found your heart's desire.
Like many things that seem too good to be true, this is. This is borderline personality disorder idealization.
It will all seem so real because it is real in her mind. But what is happening is not what you perceive to be happening.
Love - the Clinger Phase
Her intense interest in you will subtly transform over time. She still appears to be interested in you, but no longer in what you are interested in. Her interest becomes your exclusive interest in her. This is when you start to notice "something". Your thoughts, feelings and ideas fascinate her, but more so when they focus on her. You can tell when this happens because you can feel her "perk-up" emotionally whenever your attention focuses upon her feelings and issues. Those moments can emotionally hook your compassion more deeply into her, because that is when she will treat you well - tenderly.
It's often here that you begin to confuse your compassion with love, and you believe you're in love with her -- especially if your instinct is strong and rescuing is at the heart of your "code." Following that code results in the most common excuse I hear as a therapist, as to why many men stay with borderline women.
---
"But I love her!", you say.  Adult love is built on mutual interest, care and respect -- not codependency or rescuing.
---
If like King Priam, you do fall prey to this Trojan Horse and let her inside your city gates, the first Berserker to leave the horse will be the devious Clinger. A master at strengthening her control through empathy, she is brilliant at eliciting sympathy and identifying those most likely to provide it-like the steady-tempered and tenderhearted.
The world ails her. Physical complaints are common. Her back hurts. Her head aches. Peculiar pains of all sorts come and go like invisible, malignant companions. If you track their appearance, though, you may see a pattern of occurrence connected to the waning or waxing of your attentions. Her complaints are ways of saying, "don't leave me. save me!", and her maladies are not simply physical -- her feelings ail her too.
She is depressed or anxious, detached and indifferent or vulnerable and hypersensitive. She can swing from elated agitation to mournful gloom at the blink of an eye. Watching the erratic changes in her moods is like tracking the needle on a Richter-scale chart at the site of an active volcano, and you never know which flick of the needle will predict the big explosion. But after every emotional Vesuvius she pleads for your mercy. And if she has imbedded her guilt-hooks deep enough into your conscientious nature, you will stay around and continue tracking this volcanic earthquake, caught in the illusion that you can discover how to stop Vesuvius before she blows again. But, in reality, staying around this cauldron of emotional unpredictability is pointless. Every effort to understand or help this type of woman is an excruciatingly pointless exercise in emotional rescue.
It is like you are a Coast Guard cutter and she is a drowning woman-- but she drowns in a peculiar way. Every time you pull her out of the turbulent sea, feed her warm tea and biscuits, wrap her in a comfy blanket and tell her everything is okay, she suddenly jumps overboard and starts pleading for help again. And, no matter how many times you rush to the emotional - rescue, she still keeps jumping back into trouble. It is this repeating, endlessly frustrating pattern which should confirm to you that you are involved with a Borderline Personality Disorder. No matter how effective you are at helping her, nothing is ever enough. No physical, financial or emotional assistance ever seems to make any lasting difference. It's like pouring the best of your self into a galactic-sized Psychological Black Hole of bottomless emotional hunger. And if you keep pouring it in long enough, one-day you'll fall right down that hole yourself. There will be nothing left of you but your own shadow, just as it falls through her predatory "event horizon." But before that happens, other signs will reveal her true colors.
Sex will be incredible. She will be instinctually tuned into reading your needs. It will seem wonderful -- for a while.
The intensity of her erotic passion can sweep you away. Intensity is her life.
But her intensity is double-edged. The other side of it comes from the instinctually built-in, turbulent emotionality of her disorder -- and an equally instinctually and concentrated need to control you. The sexual experiences, while imposing, are motivated from a desire to dominate you, not please you. Her erotic intensity will be there in a cunning way tailored so you will not readily perceive it.
---
"I love you" means – "I need you to love me". "That was the best ever for me" means – tell me "it was the best ever for you". Show me that I have you.
---
Love - the Hater Phase
Once a Borderline Controller has succeeded and is in control, the Hater appears. This hateful part of her may have emerged before, but you probably will not see it in full, acidic bloom until she feels she has achieved a firm hold on your conscience and compassion -- but when that part makes its first appearance, rage is how it breaks into your life.
What gives this rage its characteristically borderline flavor is that it is very difficult for someone witnessing it to know what triggered it in reality. But that is its primary identifying clue: the actual rage-trigger is difficult for you to see. But in the Borderline's mind it always seems to be very clear. To her, there is always a cause. And the cause is always you. Whether it is the tone of your voice, how you think, how you feel, dress, move or breathe - or "the way you're looking at me," - she will always justify her rage by blaming you for "having to hurt her."
Rage reactions are also unpredictable and unexpected. They happen when you least expect it. And they can become extremely dangerous. It all serves to break you down over time. Your self esteem melts away. You change and alter your behavior in hopes of returning to the "Clinger Stage". And periodically you will, but only to cycle back to the hater when you least expect it, possibly on her birthday, or your anniversary.
Unstable relationships are a hallmark of Borderline Personality Disorder.

Roger Melton is a psychotherapist, teacher and writer in Los Angeles, California. For over twenty years, he has been an expert on the psychological impact of violence, dealing with exploitive-type men or women and managing the dangers of high-stress careers and occupations. He has frequently appeared on television and radio on 20/20 and PBS. As part of opening relations with the Soviet Union in 1989, he participated in mutual training programs at Moscow University.